Adhesive Coated Boards with Professionally Edged Sides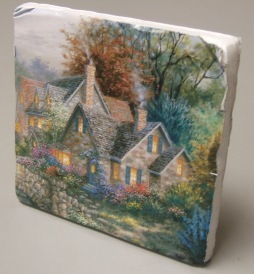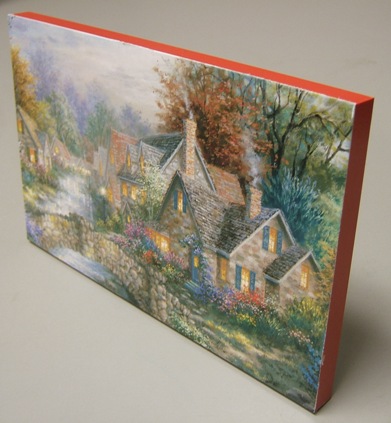 Go From unfinished To Impressive
Mounted prints Gallery style displays
Overview

Ready to Display Accent Mount Boards have a stylish laminate edge on all sides. Just peel and stick to mount your print and you are ready to display it. Choose from black, white, blue and red edges.
Features
Plaque-style Finished boards
Sizes from 5"x7" to 40"x60"
Choose from black, white, blue and red edges
Both hot and cold adhesives are available
For Boards from ¼ to 1½ inch thick
Board Sizes We offer Accent Boards both in their nominal size as well as a ½" smaller on each side for those who desire to trim their print. Accent Mount Boards are generally finished with the print trimmed flush to the edge of the board. This gives a plaque look. Some people find it easier to trim their paper print after mounting because that can take less time than precisely aligning their print on the board. Our experience is that for smaller sizes 11"x17" and smaller, users prefer the full nominal size as alignment is easier on smaller sizes. For larger sizes and heat activated boards, users prefer to use Accent boards which are undersized and trim their print after mounting.
Quality Boards Accent Mount Boards are made from 1/2" thick foam and Gator® boards as well as 3/16" thick Gator Boards. Edging is part of our Custom program and we can edge boards to 1½ inch thick.
Professional Adhesives We use high quality acrylic cold adhesives which adhere permanently. Our heat adhesives are low temperature. They can be used in heated roll laminators.
Easy to Display Accent Mounts are light weight and easy to hang and display. We have 3M Mounting squares which remove cleanly from walls, self-stick easels for desk-top displays and hardware.
How to use Accent Mount Boards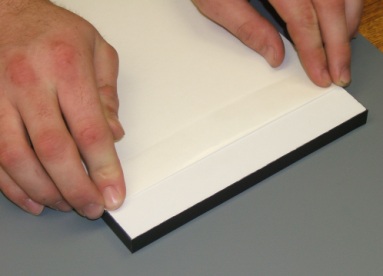 1. Peel back 1" of the liner to expose the adhesive and fold release liner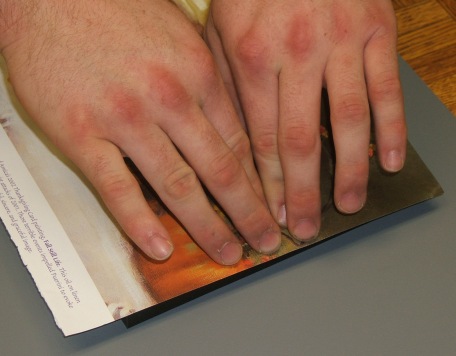 2. Attach your print at the top of the board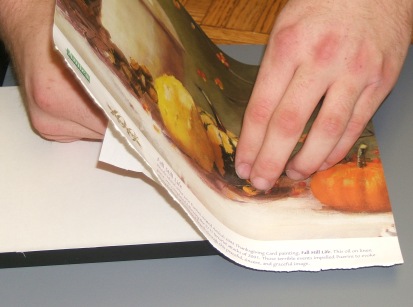 3. Remove the liner from the board and adhere your print to the board starting in the center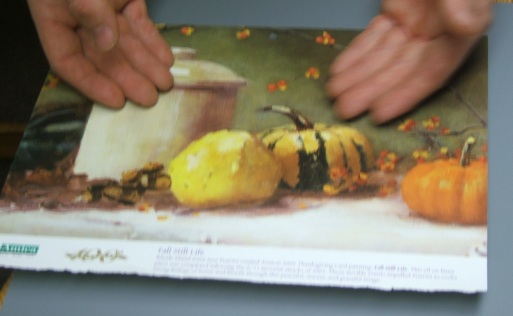 4. smooth from the center to the edges and trim if necessary.
Attach display hardware and display