F60 Table-top or Wall Mount
Cuts Foam Board, Gator, Plastic and more
Features built-in squaring arm, quick change blade cartridge, steel construction
Starting at only $599
E
xcalibur 1000 available in 63" and 73" Cutting Lengths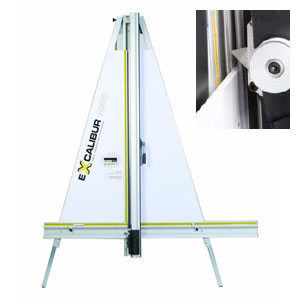 Great for cutting foam, Gator and Acrylics

The Excalibur 1000 features a cutting head with interchangeable utility blades and plastic scoring blade. Also includes the ratchet control making it ideal for cutting rigid PVC up to 1/2" thick.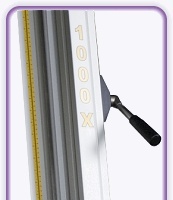 Full extra grip clamping system. With clear transparent cutting line along the left side that accurately indicates the cut line. When cutting crop lines or image edges, all lines are always in site and all blades cut on the same cut line. And the extra grip means you can always cut with confidence without double checking or making several scoring cuts saving time and money.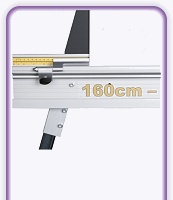 Stable telescoping legs and robust stops Legs adjust for height so you can set the height of the cutter to minimize operator fatigue and create a stable cutter no mater how heavy the board being cut. Stops are rugged and minimize flexing to make repeated cuts accurately and consistently.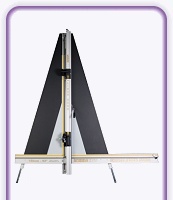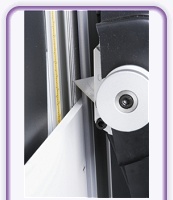 Set for Life One piece squaring arm You'll never have to shim one side to achieve a perfect 90o cut. The horizontal squaring arm is machined from one single heavy-duty alumin extrusion so that both the left and right side are in perfect alignment. The universal cutting turret head features automatic blade disengagement at the end of every cut. The Keencut 1000 comes with 100 blades and is ready to work right out of the box.
Click here for more detailed information and specs on the Excalibur 1000 Cutters
63" cut capacity for $2,275! 73" cut capacity for $2,395!
Special Purchases
from Logan Graphics
Cut Circles, free-forms, straight and bevel edges and more. Make stand-up displays and projects fast and easy.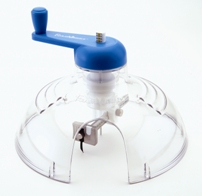 Circle Cutter only $42.45
Cut perfect circles from 1 to 6 inch diameters. Cut depth for boards from 1/8 to 1/2 inch thick.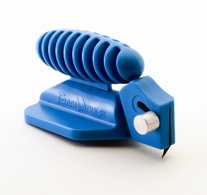 Free form Cutter only $16.99
Cut free-form shapes with this innovative push-style cutter. To use, just insert the blade into the board and push to follow the desired shape.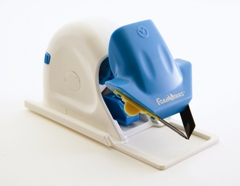 V-Groove Cutter only $33.99
Cut foam board V-grooves to to make corners and stand-up projects. Features include adjustable blade depth.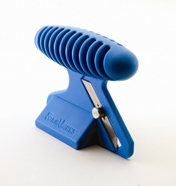 Straight/Bevel Cutter only $16.99 Use the Straight/Bevel Cutter to create finished cuts. Simply rotate the angled base to change from straight to bevel cuts.

Dahle self-healing cutting mats are made with 5 layers of PVC plastic with is 1/8" thick. PVC allows cut lines to disappear, greatly prolonging the life of the mat while helping extend the life of cutting blade. Each mat contains inch and metric measurements with a 1/2" grid.
9" x 12" $ 4.49 12" x 18" $ 9.49
18" x 24" $16.49 24" x 36" $ 39.49
30" x 42" $77.95 36" x 48" $ 88.95
40" x 60" $179.00 48" x 96" $199.00
Industrial Sign Board Cutter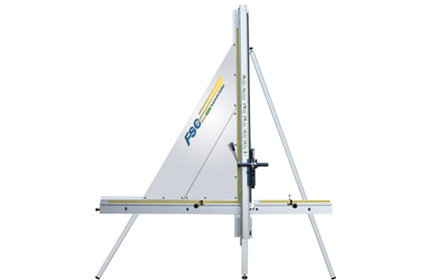 The Fletcher FSC multi-substrate cutter is the most rugged cutter you can buy. Use free standing or mounted to a wall. Click here for FSC detailed specs
Updated and using the latest technology, the FSC cuts the widest range of materials up to 65" Gator Board, Sintra pvc, 4mm Dibond, .060 Aluminum, 7mm Alumilite, Glass and more. Unique robust clamping mechanism allows cutting at any angle.
65" Fletcher-Terry FSC only $2,995

General Purpose Cutters
Logan Total Trimmer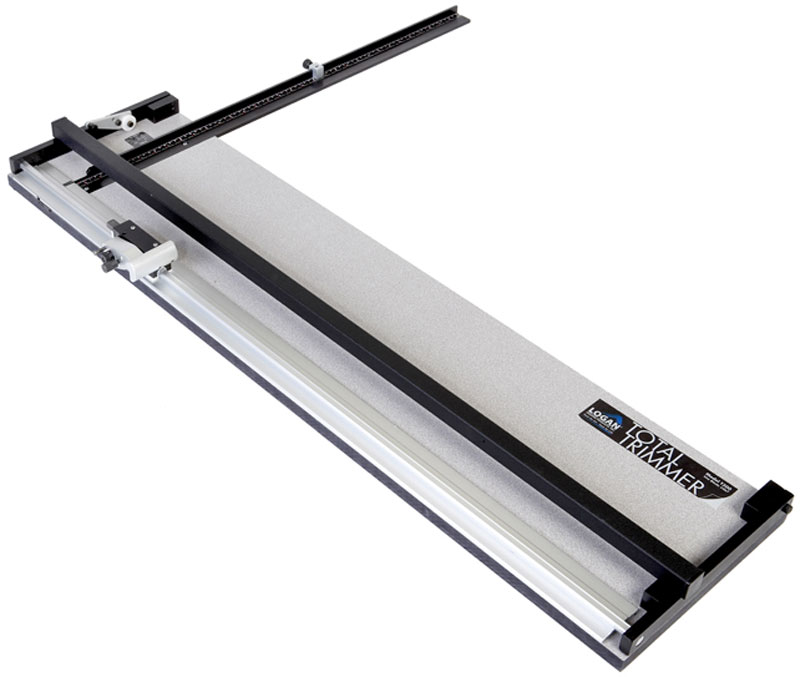 The Logan Total Trimmer delivers precise clean cuts on boards up to 1/2" thick.
Ergonomic cutting head locks blade in position and glides easily on cutting rail. Adjusting the blade depth requires only the twist of a knob on the cutting head. Rugged aluminum design will deliver professional results for years.
Our Mission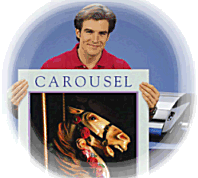 We provide support and supplies to create professional displays, presenting printed work at its best. From binding, color management and printing supplies to mounting & laminating, we provide commercial solutions for profitable & productive results.
Your creative success is our business!
Download our 2012 Mounting and Laminating Catalog