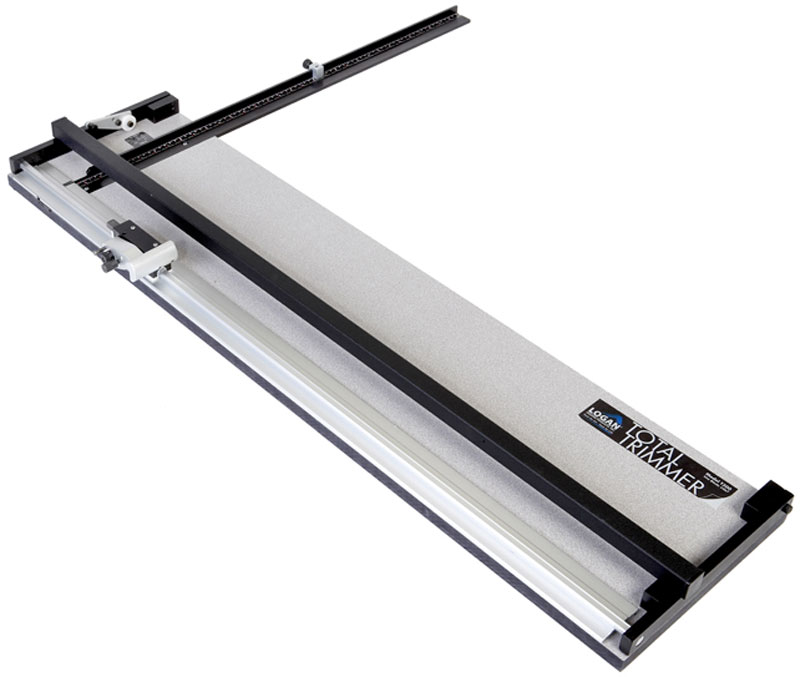 Cut from up to 40" in a single pass! Cuts Foam board, Gator board, pvc, corrugated plastic and more up to 1/2" thick.
The Logan Total Trimmer Series is ideal for trimming a wide range of materials from paper to rigid boards 1/2" thick. Its' rugged design and smooth aluminum cutting head lets you cut with both ease and precision. The ergonomic head features a positive setting to automatically hold the blade down when cutting and adjusting for thicker materials is as easy as a twist of a knob. Also available in a 60" width.
40" unit including shipping for $39995!
Great Value - Can't be beat!
Heavy Duty Precision trimmer
Introductory Sale!!
Foster - a trusted name for over 50 years
Heavy Duty Rolling/Rotary trimmers
25", 37", 49" and 59" cutting models
All steel construction
One Year Warranty
Ground circular blade is tungsten steel
Cuts in both directions
Can cut up to 10 sheets at a time
Great for heavy papers, films and more

Dahle self-healing cutting mats are made with 5 layers of PVC plastic with is 1/8" thick. PVC allows cut lines to disappear, greatly prolonging the life of the mat while helping extend the life of cutting blade. Each mat contains inch and metric measurements with a 1/2" grid.
9" x 12" $ 4.49 12" x 18" $ 9.49
18" x 24" $16.49 24" x 36" $ 39.49
30" x 42" $77.95 36" x 48" $ 88.95
40" x 60" $179.00 48" x 96" $199.00
from Logan Graphics
Cut Circles, free-forms, bevel edges and more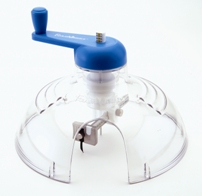 Circle Cutter only $42.45 Cut perfect circles from 1 to 6 inch diameters. Cut depth for boards from 1/8 to 1/2 inch thick.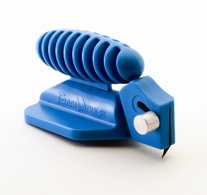 Free form Cutter only $16.99 Cut free-form shapes with this innovative push-style cutter. To use, just insert the blade into the board and push to follow the desired shape.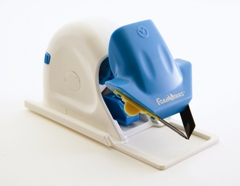 V-Groove Cutter only $33.99 Cut foamboard V-grooves to to make corners and stand-up projects. Features include adjustable blade depth and more.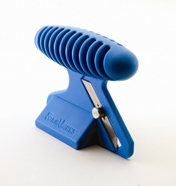 Straight/Bevel Cutter only $16.99 Use the Straight/Bevel Cutter to create finished cuts. Simply rotate the angled base to change from straight to bevel cuts.


A Board cutter is required for cutting rigid items such as foam, gator, pvc, plastic, aluminum and other substrates.
Wall mounted Board cutters save space and allow you to cut heavier materials.
All of our board cutters utility style blade to cut foam boards and have a wide range of different cutting heads for aluminum, glass, styrene and Di-bonds materials.
We have board cutters for sheets up to 20 feet long and wall cutters for materials up to 73" wide.
Our Mission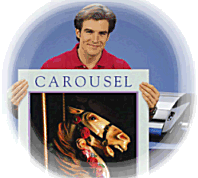 We provide support and supplies to create professional displays, presenting printed work at its best. From binding, color management and printing supplies to mounting & laminating, we provide commercial solutions for profitable & productive results.
Your creative success is our business!
Download our 2011 Mounting and Laminating Catalog